MENAHRA Newsletter
A Step Forward

July 2019
MENAHRA -
Thousands of people from over 240 cities all over the world (15 Cities from the Middle East and North Africa region) took part in the 7th Support Don't Punish Global Day of Action.
Read More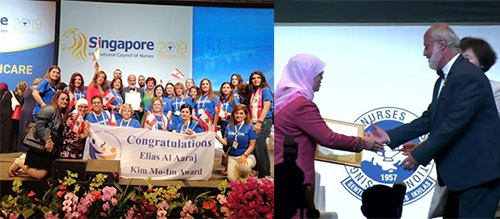 MENAHRA –
MENAHRA Executive Director Mr. Elie Al Aaraj has been awarded at the International Council of Nurses' Congress as the recipient of the 2019 Kim Mo Im Policy Innovation and Impact Award for introducing harm reduction services in the Middle East and North African region.
Read More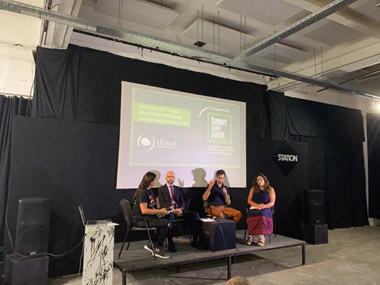 Lebanon - In honor of the international "Support. Don't Punish." Campaign, which takes place annually on June 26, the Global Action Day that calls for "ending the war on drugs," Skoun organized a gathering of activists, lawyers and supporters for a roundtable discussion on the decriminalization of drugs in Lebanon. Read More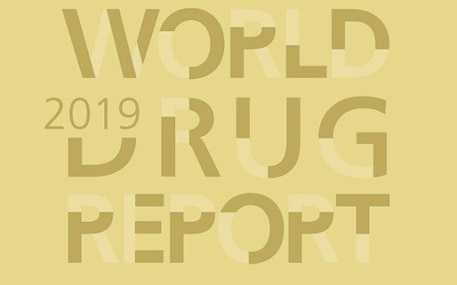 UNODC - Improved research and more precise data have revealed that the adverse health consequences of drug use are more severe and widespread than previously thought. Read More
UNAIDS - In 2019, 48 countries and territories impose some form of HIV-related restrictions and mandatory HIV testing that prevent people living with HIV from legally entering, transiting through or studying, working or residing in a country, solely based on their HIV status. Read More
MENAHRA welcomes all posts and submissions on Harm Reduction (Articles, Reports, Testimonials, Blogs, etc...). We are always interested in receiving your writings. Send us your articles to: info@menahra.org
ترحب شبكة مينارة بكتاباتكم حول الحد من مخاطر إستخدام المخدرات (مقالات، تقارير، شهادات حياة، مدونات، الخ...). يمكنكم إرسالها إلى:
info@menahra.org
All articles, information, opinions and views published in the organization's publications reflect those of the authors, and not those of the editors, publishers or of MENAHRA.     
In no event will MENAHRA be liable for any damage whatsoever arising out of, or in connection with, the articles, information, opinions and views in the magazine and/or website, and it shall not be liable towards any moral or material consequences thereto.
إنّ جميع المقالات والمعلومات والآراء ووجهات النظر المنشورة في إصدارات شبكة مينارة تعكس آراء مؤلفيها، ولا تعبّر بأي شكلٍ من الأشكال عن رأي الشبكة والناشرين والمحررين
وفي أي حال، لا تعتبر "شبكة مينارة" مسؤولة عن أيّ ضرر ناتج عن المقالات والمعلومات والآراء الواردة في المجلة و/أو الموقع وهي لا تتحمّل أية أعباء معنوية أو مادية من جرّائها.
© Menahra. All rights reserved.